About The Tear Catcher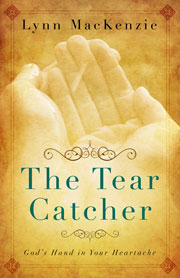 Reality is hard enough to face when your spouse is diagnosed with terminal cancer. But picking up the pieces of a shattered life after your spouse has died seems impossible - except for God. Lynn MacKenzie has trekked down both paths. When her husband, Bruce, was diagnosed with and then eventually succumbed to cancer, the pieces of their picture perfect life flew apart. But God was her refuge and strength, a very present help in time of trouble. MacKenzie prayed that God would give her eyes to see His hand and feel His presence throughout Bruce's illness. In response, God helped her to look beyond her suffering and experience His immense mercy and unconditional love.
Lynn MacKenzie invites you to come into her world in The Tear Catcher, as she chronicles her husband's journey through cancer and her own experiences from heartache to grace; from unspeakable fear and grief, to abundant peace and joy. She will show you how God can "make a difference" in your life's circumstances. You'll discover how He can turn tragedy into triumph. God can take shattered dreams and mold them into new ones. He can fill your heart with hope and mobilize you to action. And you'll be able to answer the question: what will be my life's outcome, whether I live or die today? Just like MacKenzie's husband, Bruce, you'll be able to say, "Either way, I win."
About the Author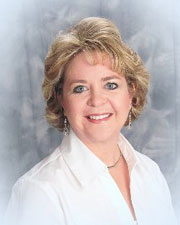 Lynn MacKenzie is an author, trainer, speaker, and mother. She has an Interdepartmental Speech Communications degree from St. Cloud State University. A previous school administrator, school board member, and branch manager for Manpower Inc. in central Minnesota, she has also spent ten years in Bible Study Fellowship International in a variety of positions. She continues to serve as a Stephen Leader and choir member at her church.

Place Your Order!

Reach Out!
We would love to hear from you! Please email us at
lynn@iwinministries.org